Meet the A&C Printing Team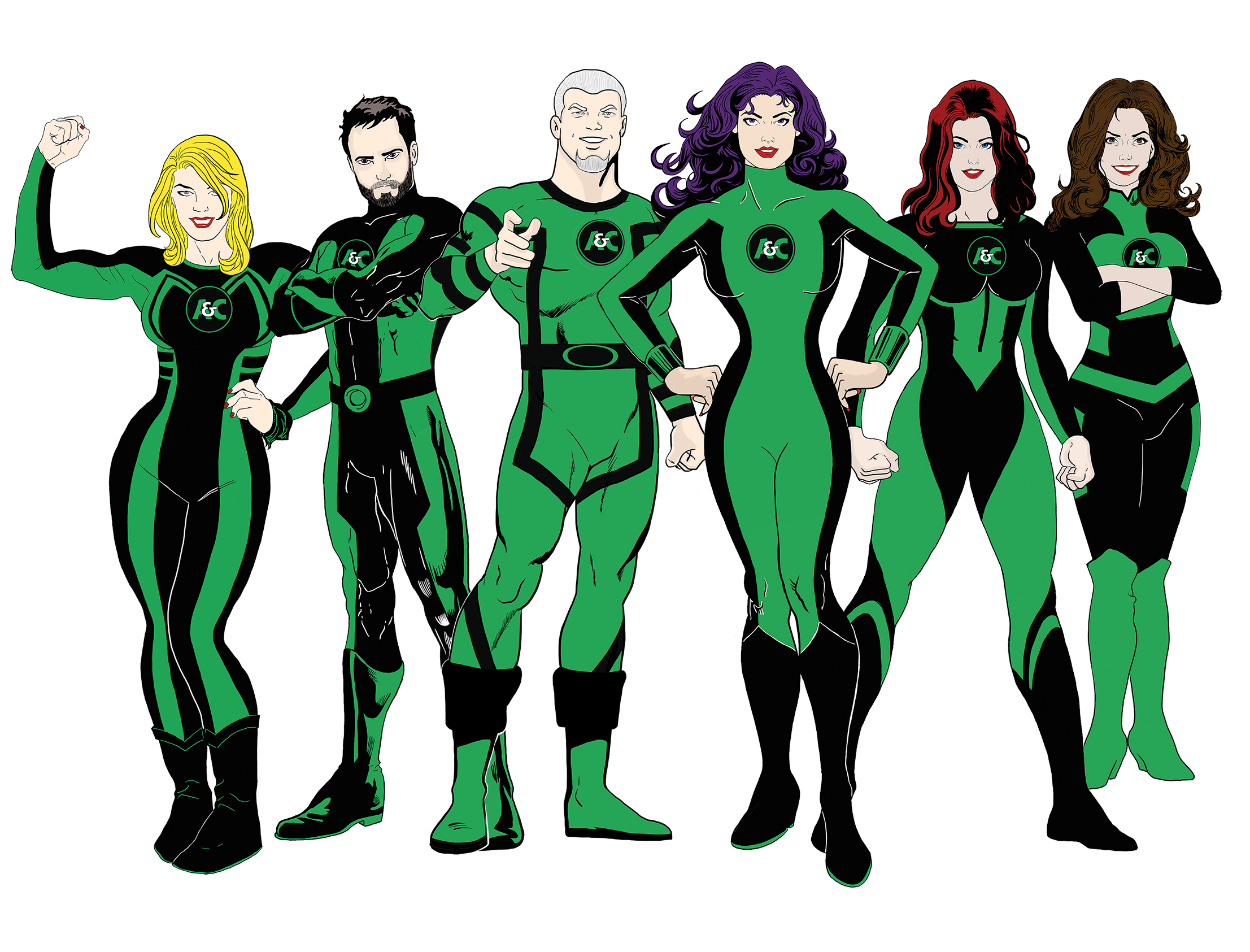 The Superheros of Print!
Shannon, Managing Member, has 20 years experience in Business, Marketing, Graphic Design and Printing. She is a true problem solver and whatever you need she can find a solution. Her love of printing shines through and her commitment to the clients is paramount.
Amy our Project Manager and has joined the A&C Printing crew this year. Amy has over 20 years experience in the printing industry and makes sure your job is done on time and correctly!
Amanda our Graphic Designer, studied Graphic Design at Seminole State College of Florida and gained a lot of real-world experience with additional hands-on training at Prographic Media in Orlando. An artistic background and attention to detail is in her blood. This is the job she feels she was born to do. It all just fits together perfectly.
Andrew our Production Supervisor is quality driven. He has many roles, but specializes in Production, Letterpress production on our Heidelberg Windmill, and job finishing. He has a great smile and always willing to go the extra mile to ensure your job is done accurately, and on time, every time!
Pam our Promotional Products Director has been working with promotional products for over 20 years. She can find the perfect item to help promote your business. She can offer you creative products to help your business stand out.
John has been in the IT Industry for 18 years. His IT skills bring security of your data to the forefront of the IT design at A & C Printing. Stealing data is seen on the news weekly, and your databases (for direct mailings) and original design files can be worth thousands of dollars if fallen in the wrong hands. He has implemented Sophos cloud based security suite that ensures all data within our network is safe, and actively monitored for any unwanted activity.
And Pickles, our Quality Assurance cat, when you see the Approved by Pickles Stamp, Yeah, it's cool. Then you can be assured your job is perfect!